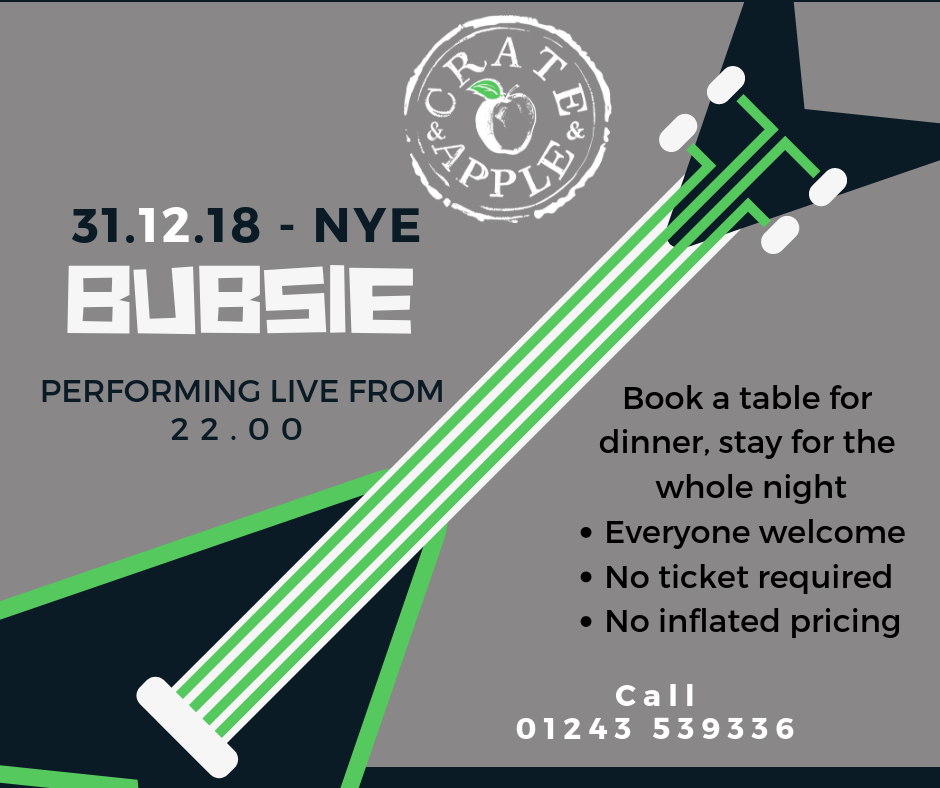 New Years Eve at the Crate and Apple.
Book a table for dinner starting from 18.00. Order from our fantastic A la Carte menu and receive our award winning service and food.
From 22.00, Local musical artist 'Bubsie' will perform as duet and solo, playing a mix of modern acoustics and some classics. picking up the atmosphere seeing in the new year in style.
Most importantly, no inflated prices and no ticketed entrance.
To book 01243 539336 or info@crateandapple.co.uk