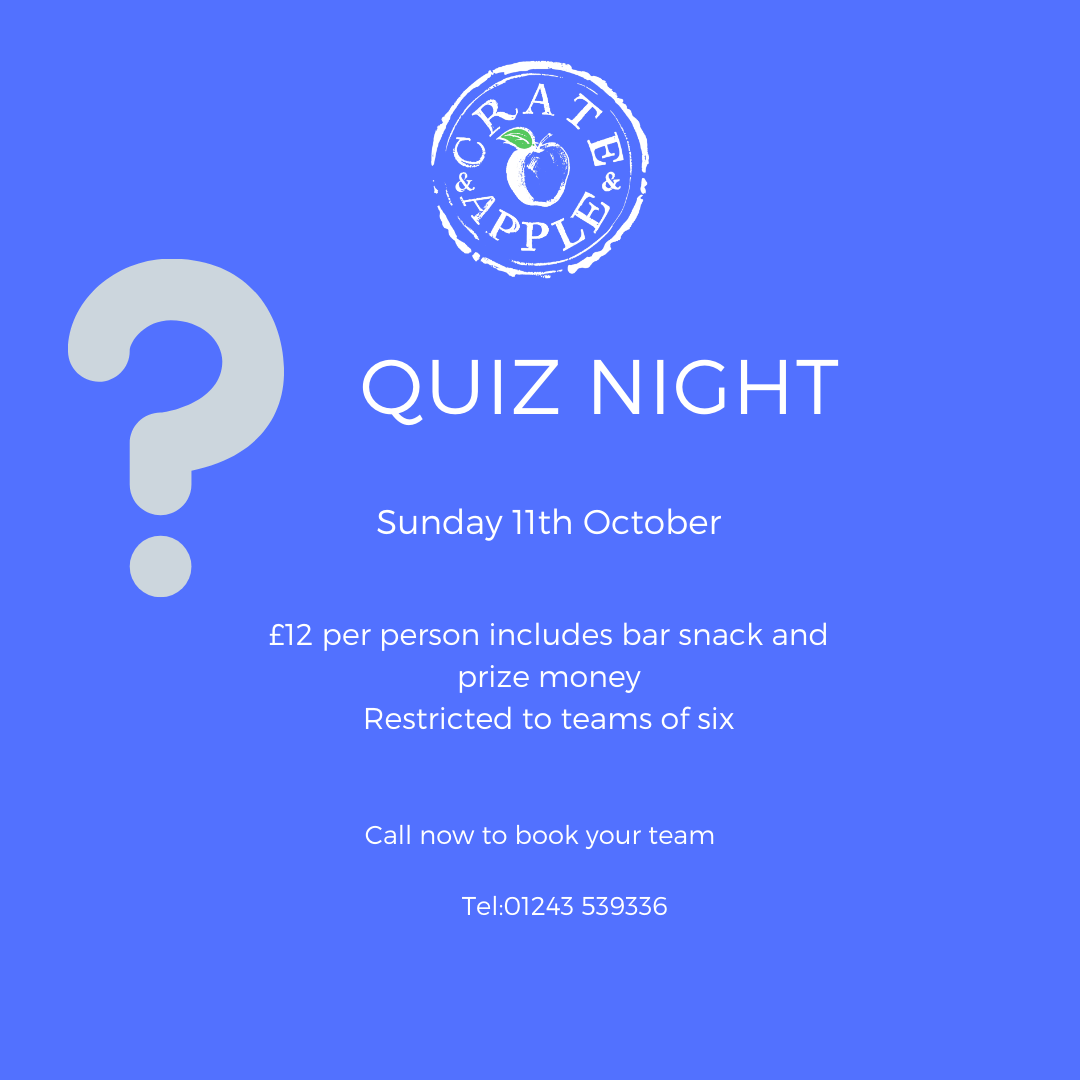 If you are in the mood for some mind bending questions mixed with a dollop of good fun then our quiz night is the place for you.
£12 per person entry includes a delicious bar snack and generous cash prize for the winning team.
Teams are restricted to six people and it will book up quickly so contact us now and don't miss out!