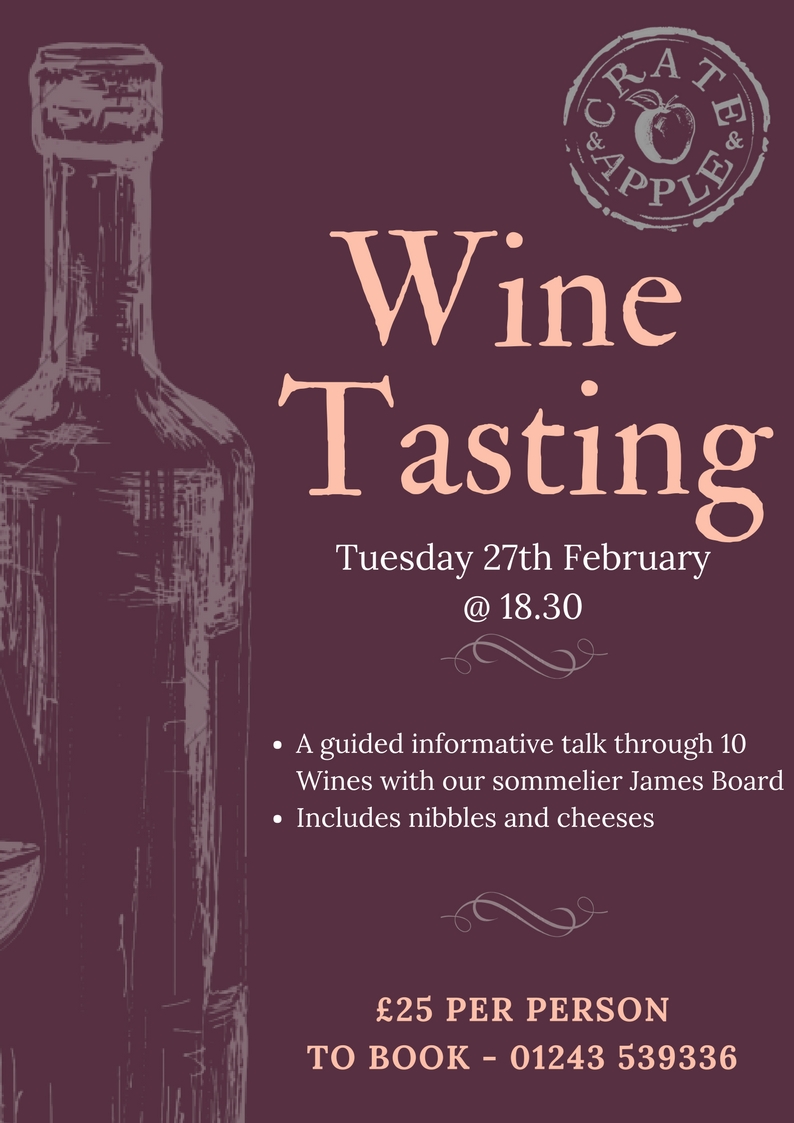 Tuesday 27th February – Starting at 18.30 for roughly 2 hours.
An informative chat from expert wine sommelier James Board from Caves De Pyrenne.
James will lead a discussion through a selection of 10 wines. There will be nibbles served throughout (although its advisable to eat first or plan to stay for dinner afterwards).
To Book Call 01243 539336