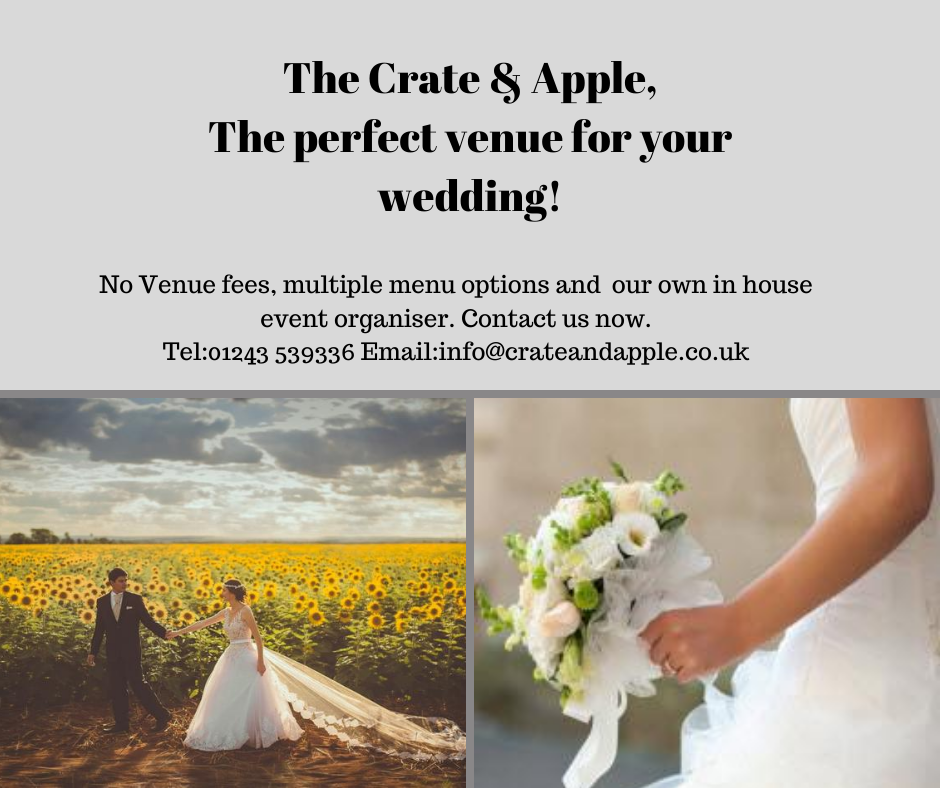 If you are looking for a venue to host your wedding, look no further. With NO Venue hire fee and a wide range of options The Crate & Apple is the perfect location.
Our highly experienced team will work with you every step of the way to make sure no detail is overlooked and you get the event you want.
Contact us now to discuss your special day.