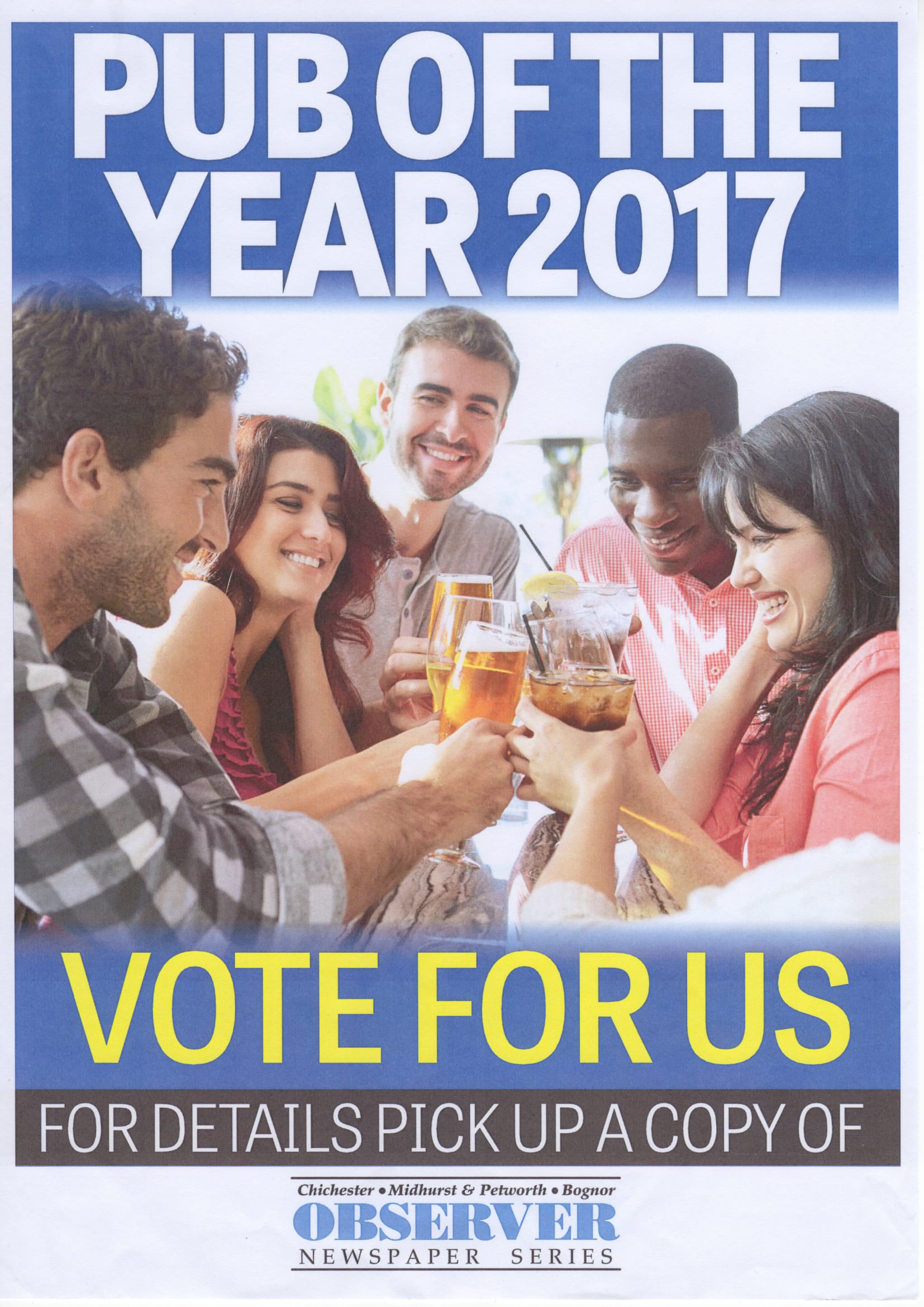 It is with great pleasure that i announce that the 'Crate and Apple' have made it into the final 10 for the "PUB OF THE YEAR" competition hosted by the Chichester Observer. The next round of voting starts from Thursday 26th October for two weeks running in the paper.
To aid voters we have created an easy method for our patrons to support us. Please complete the online form by clicking here

As a THANK YOU for voting for us we will be giving away FIVE 3course meals, to be chosen at random that will be announced in the coming weeks.