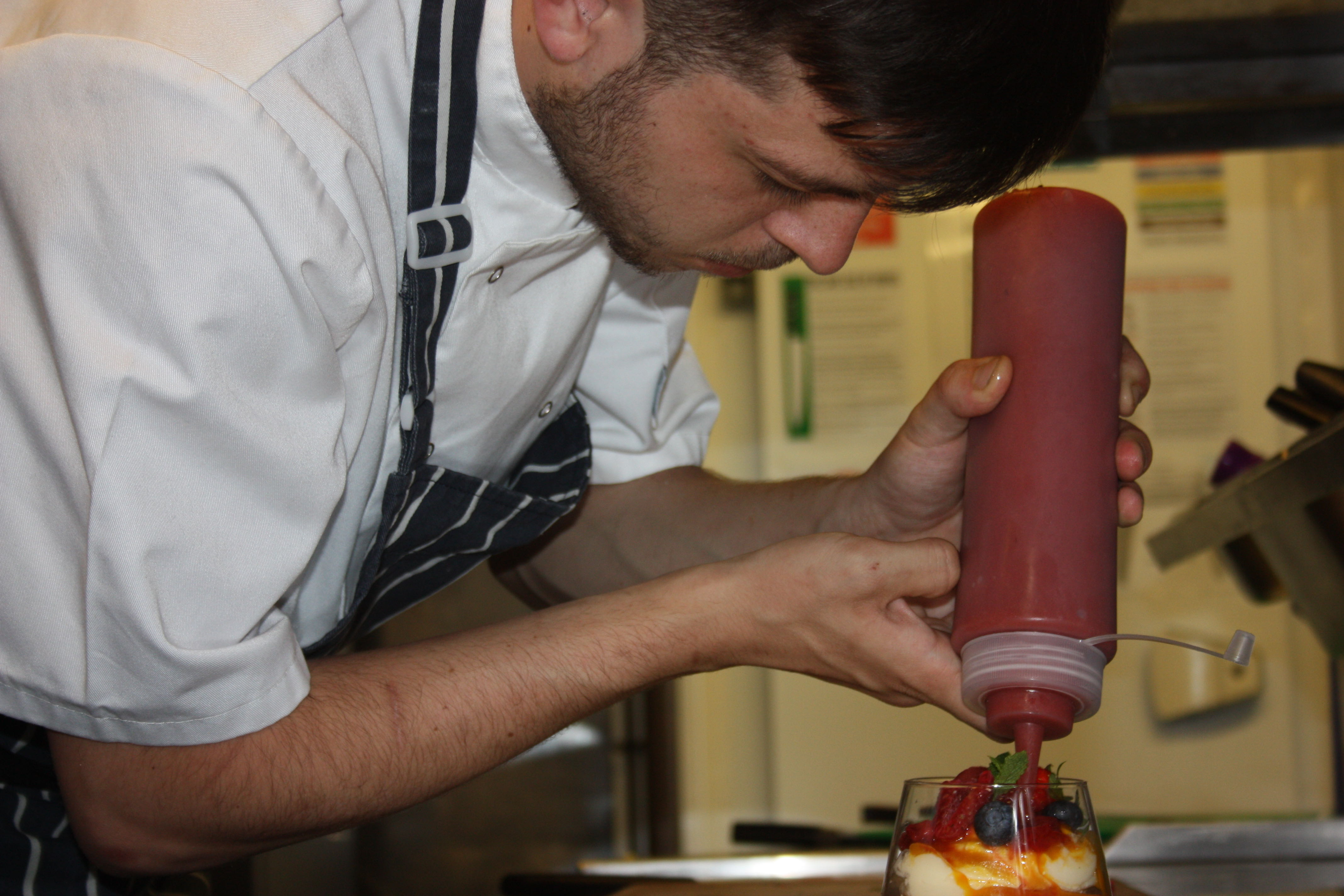 NEWS FLASH . . . . .
Our Youngest chef, Harley Allen is into the final 3 in the national 'Great British Pub Awards' in the Category 'Young Chef of the Year'.
The young chef came out on top of many entries and was praised by judges for his passion and knowledge at such a young age. Head Chef of the Crate and Apple, Jordan Thompson commented saying 'he was so proud of Harley and wished him every success at the Live cook-off on Wednesday 14th August'. The Judging panel is made up of industry experts and celebrity chefs alike, and Harleys task is to create a starter using a selection of secret ingredients presented on the day.
Andy Jeffcoate, Owner of the Crate and Apple mentioned 'that we are all very proud of Harley and where he has come in the 8 months being with us. All the team work extremely hard to prepare the excellent food we serve to our customers daily for Breakfast, Lunch and Dinner. Attention to detail, customer service and great food are the principles that we stand behind at the Crate and Apple'.
We will keep you all updated as the competition develops